Pennsylvania Hunter-Trapper Education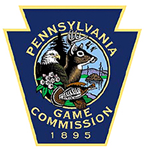 Date/Time
Date(s) - 06/26/2016
8:30 am to 4:00 pm
Location
Blue Ridge Cherry Valley Rod & Gun Club
Categories
This is a six-hour training class required by law for all first-time hunters and trappers before they can buy a license. You must pass a certification exam at the end of the class to complete this training.
Please go to http://www.register-ed.com/programs/25 to register for this event.
The clubhouse will be in use for the duration of this class.
All ranges will be open and available to our members.