BRCV old messages…
(Nov 25th, 2019-)
From Trap Chair Robert Calcavecchia:
Open to the public.
Starting Monday December 16th  Trap Shooting  will be extended to Mondays and Wednesdays from 9:00AM to 11:30AM.
A round of 25 clay bird targets for $5.00.
---
(Oct 2nd, 2019-)
FROM NICK DE MARIA CLUB CHIEF RANGE SAFETY OFFICER –
THE NRA BASIC CCW AT BRCV – see below for details:
We at Blue Ridge Cherry Valley Rod & Gun Club, Inc. are one of the only few to offer the NRA CCW Student Course and seats will fill fast. We are a 100% NRA Member club and all of our Instructors and RSO's are members and volunteers. Students will be required to bring: a firearm of at least .38 Special or 9mm. (no .22 or .380), 250 rounds of new manufacture ammo (no reloads), an OWB strong-side holster made of Kydex or durable leather that covers the trigger, (no SERPA or thumb breaks) , a double loading device pouch and three loading devices, a cover garment and electronic hearing protection. Eye protection provided. Students will receive a course packet and a cert of completion. Coffee/Donuts/Lunch will be provided. Students need to pass a written test (90%) and shooting qual. (80%). Safety violations will result in immediate removal with no refund. NO LIVE AMMO IN CLASSROOM. Payment of $ 150.00 per student by Nov. 2nd to BRCV PO Box 222 Sciota, PA 18354
---
(Oct 2nd, 2019-)
From Art Krueger, Chief Training Officer. BRCV R&G:
We will be starting our 10 meter Air Pistol League on Monday October 7, 2019.  This event will be held in our clubhouse and will begin with new shooter introduction and Practice at 5:30pm followed by our official League match which begins promptly at 6:00pm.
Any of our members that would like to know more about this shooting discipline are free to stop in at our 5:30pm practice session which will include new shooter introduction to match rules as well as accessibility to various types of .177cal air pistols
---
(Sep 11th, 2019-)
From Rim Fire Challenge Match Director and Club President, Jim Meola
Hear is the sign up link for this months RFC match.  Please post or mail to all that may be interested.  Home | PractiScore
Thanks,  Jim Meola BRCV M.D.
---
(Sep 9th, 2019-)
NICK DE MARIA, CRSO @ BRCV
FROM EVENT COORDINATOR,
Good Morning Camp Trexler Team BRCV,
Monroe County Youth Field Day was a great success and always is so because of the kindness, care, and dedication of volunteers like you !
We met kids, parents and friends and provided a wonderful experience for over 170 youngsters.
Your experience, skills and leadership are all the greatest advertisement for our club.
We have been a part of this great event for all 25 years and for many more to come.
Please accept my gratitude on behalf of the membership and Board of Governors of BRCV R & G.
---
(Aug 22nd, 2019-)
From IDPA Match Director and Club President, Jim Meola
The sign up link for our September IDPA match is up and active on Practiscore and can be found here: Home | PractiScore
See you all soon.  Jim Meola M.D. BRCV IDPA
---
(Aug 6th, 2019-)
From IDPA Match Director and Club President, Jim Meola
Here are the stages for the August IDPA match at BRCV.
Check them out… https://brcv-rodgun.org/wp-content/uploads/2019/08/BRCV-Stages-August-2019.pdf   (use Back to return to our site)
See ya at the range.   Jim Meola
---
(June 14th,2019-)
Attention BRCV Active Range Safety Officers:
From BRCV CRSO Nick DeMaria,
Hello all BRCV RSO's, Please check the "RSO Inspections" Tab on the top of the page to find our club Range Inspection Schedule.
*A reminder will be emailed one week before your scheduled Range Inspection*
Please return all completed Inspection forms to CRSO@BRCV-RODGUN.ORGShoot Safely !  Nick DeMaria   CRSO@BRCV Cell # (917) 202-8266
---
Dated Mar 28, 2019
National Manager Son Nguyen NRA Clubs & Assoc. and Range Services;

The NRA Clubs & Associations Department is proud to give special recognition to BLUE RIDGE CHERRY VALLEY ROD & GUN CLUB for serving as a role model club committed to fostering & promoting our Second Amendments rights. And for your 8th consecutive year – Congratulations!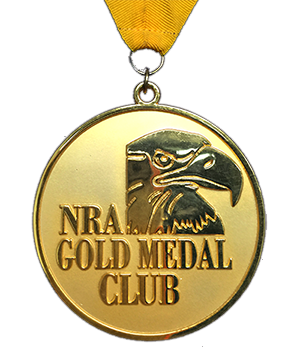 ---
(Feb 22,2019-)
From BRCV BOG: Clarification of Range Hours
Shooting hours:
Monday Through Saturday:  9:00 am until Sunset.
Sunday-1:00 pm until Sunset.(*Post-Sunset shooting allowed:
Mondays–Pistol Clinic,
Wednesdays–Bulls-Eye Shooting,
Thursday–IDPA Practice
and any announced approved club events).
*Anyone found shooting Post-Sunset outside of the allowable times listed above will have their club access shut off and will be summoned to BRCV's Board of Governors*SPECIAL CLOSING PERIOD:
For Safety Reasons all ranges will be CLOSED to live fire during the first two weeks of the Firearm Deer Season:
which begins the first Monday after Thanksgiving.
(During this period evening shooting events will not begin prior to 6:00pm)
President BRCV R&G ClubNote!  Classes are also listed on our Web Site  (brcv-rodgun.org).

Also see Our NEW CALENDAR for a complete list of Class or Events…
 Membership Information
Anyone interested in applying for membership with the Blue Ridge Cherry Valley Rod and Gun Club Inc. must attend a monthly member meeting along with their sponsor.  Meetings are held on the last Friday of each month unless otherwise announced. Read MoreNRA Membership
BRCV R & G Club Inc. is a supporting member of the National Rifle Association. We are a 100% NRA member club. We require that All members maintain their membership in the NRA for the duration of club membership.