Defensive Pistol Practice – Open to the public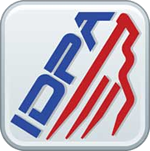 Date/Time
Date(s) - 03/17/2016
5:30 pm to 7:30 pm
Location
Blue Ridge Cherry Valley Rod & Gun Club
Categories
— Please note: This evenings practice has been canceled —
Practice will resume on 3/24/16 at 5:30PM
This is an open practice for anyone interested in competing in IDPA events. Please bring a handgun, holster, at least 3 magazines or speed-loaders, eye protection, hearing protection and the desire to learn.
About the IDPA
The International Defensive Pistol Association (IDPA) is the governing body of a shooting sport that simulates self-defense scenarios and real life encounters. It was founded in 1996 as a response to the desires of shooters worldwide. The organization now boasts membership of more than 20,000, including members in 50 foreign countries.
This sport is geared toward the new or average shooter, yet is fun, challenging and rewarding for the experienced shooter. The founders developed the sport so that practical gear and practical guns may be used competitively. An interested person can spend a minimal amount on equipment and still be competitive.