NRA Range Safety Officer Training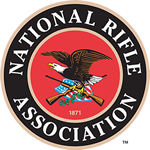 Date/Time
Date(s) - 11/19/2022
7:30 am to 4:30 pm
Location
Blue Ridge Cherry Valley Rod & Gun Club
Categories
Course Description
The NRA Range Safety Officer program was developed in response to the demand for a nationally recognized range safety officer certification. NRA Range Safety Officers are people who possess the knowledge, skills, and attitude essential to organizing, conducting, and supervising safe shooting activities and range operations.
Course Prerequisites
NRA Range Safety Officers should be experienced shooters, involved in many aspects of target shooting, training, and range supervision. The NRA encourages active shooters to learn more and become responsible for the safety of fellow shooters through this program.
Course Completion
You must complete all the lessons and a short test with a 90% grade in order to become a certified Range Safety Officer. If you do not pass the course the first time you may be able to take the test again based on the judgement of the instructor. Once you pass the course you will receive a completion certificate.
Course Disclaimer
It is important to note that The National Rifle Association does NOT certify or in any way approve ranges or range designs for any purpose. While every effort has been made to provide up-to-date technical information, this online course is in no way to be used as a substitute for, or in lieu of, consultation with architects, engineers, and attorneys who should be called upon to make specific recommendations for individual range design, construction, and use of shooting ranges.

You must be a legal citizen of the United States in order to take this course.

I affirm the following:

I am a citizen of the United States or a lawful permanent resident of the United States;
I am not an employee of any foreign corporation, business association, partnership, trust, society or any other entity or group that is not incorporated or organized to do business in the United States, or any international organization, foreign government or any agency or subdivision of a foreign government (e.g., diplomatic mission); and
I may lawfully attend this school and lawfully receive assistance, training, data and information regarding firearm ranges; I have read and understand the requirements and restrictions on attending this training and the information I have provided is true and accurate.
Course Fees:
The cost of the course is $75.00 for BRCV members, $150.00 for non-members Registration:https://www.nrainstructors.org/CourseDetails.aspx?Courseid=738397&seats=8&State=n&zip=18330&radius=25.1&id=1%2c5&bsa=&youth=&women=

Please use the "Pay Now" button to sign up for Range Safety Officer Training
After your payment is submitted you will be directed to a payment confirmation screen on PayPay.
You must click on the "Return to Blue Ridge Cherry Valley Rod & Gun Club link (see illustration below) to complete your registration.