Rimfire Challenge Match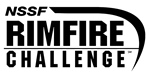 Date/Time
Date(s) - 07/19/2015
9:30 am to 6:00 pm
Location
Blue Ridge Cherry Valley Rod & Gun Club
Categories
The Rimfire Challenge Event is a program of The National Shooting Sports Foundation. The program was developed with safety in mind. The program introduces participants to the fun and excitement of competitive shooting in a safe, low-pressure, family-friendly format. New, novice and experienced shooters are welcome to compete.
Shooters compete using a rifle and handgun from any manufacture in .22 Long Rifle caliber. This event will have four stages of five targets and four squads of five shooters each.
There will be a mandatory safety briefing one-hour before range time. Anyone not attending the safety briefing forfeits participating in the event.
When:
Sunday, August 16, 2015 – Sign-In at Noon.
Safety Briefing starts promptly at 12:30pm.
Where:
Blue Ridge Cherry Valley Rod & Gun Club

2178 Smith Road

Sciota PA, 18354
Cost:
$20 per person age 18 and older. Your cost includes a required safety briefing.
Space is limited to 20 participants.
To Register:
Pre-registration is required. Click here to register for the Rimfire Challenge.
Payment is via PayPal, which has a 4% surcharge or $.80 or pay with cash at the event registration desk.
Questions:
Please visit www.nssf.org for an overview of the "Rim Fire Challenge" program.
If you still have any further questions, please email the event director Art Krueger or call 570-629-4978.
You Will Need To Bring:
Eye Protection
Electronic Hearing Protection (a must)
Firearms 22 Long Rifle caliber. Your firearm must remain properly stored until a BRCV Range Safety Officer clears the firearm for use.
Ammunition for your firearms (standard or high velocity).
Five (5) magazines/speed loaders or minimum of (2)
Lunch for yourself
The Upper and Lower Ranges will be closed all day to accommodate this event.
---

Please use the Pay Now button below to begin your registration.
After your payment is submitted you will be directed to a payment confirmation screen on PayPay.
You must click on the "Return to Blue Ridge Cherry Valley Rod & Gun Club link (see illustration below) to complete your registration.